I had such a fun time shooting the wedding of Mr. and Mrs. W on July 9th. I was a bit nervous at first because I hadn't met the couple previously and the groom and many of the guests and wedding party members were RCMP officers. Combine that with the gorgeous setting of Hatley Castle, where later in the day an NHL player got married, and it's a bit intimidating. I quickly got into the groove after spending the morning with the sweet bride and her fun friends and family. The couple and their guests all turned out to be extremely laid back and friendly. I loved the look of all the red uniforms (and some other colours too) throughout the day, and watching the guys take off their jackets and party later in the night.
The vows and the reception speeches were both really touching and had everyone crying, including the bride, groom, and me. I also loved that the groom's father was his best man, which is something I've never seen before.  I think there were about 80 guests, many from out of province, and it was obvious that pretty much everyone who showed up cares deeply about this couple. There was seriously a lot of love in that reception room. I loved watching the touching mother-son dance and later the groom and his mother getting down to "Baby Got Back". Other awesome moments were when the bride and her girls got their Michael Jackson groove on, the groom and his grandmother did some line dancing, and the police and firefighter rivalries were revealed (yes, that shirt says "God made police so firemen would have heroes").
Thank you again, Mr. and Mrs. W, for having me be a part of your day. It was a wonderful experience and I hope you love all of the photos like I do.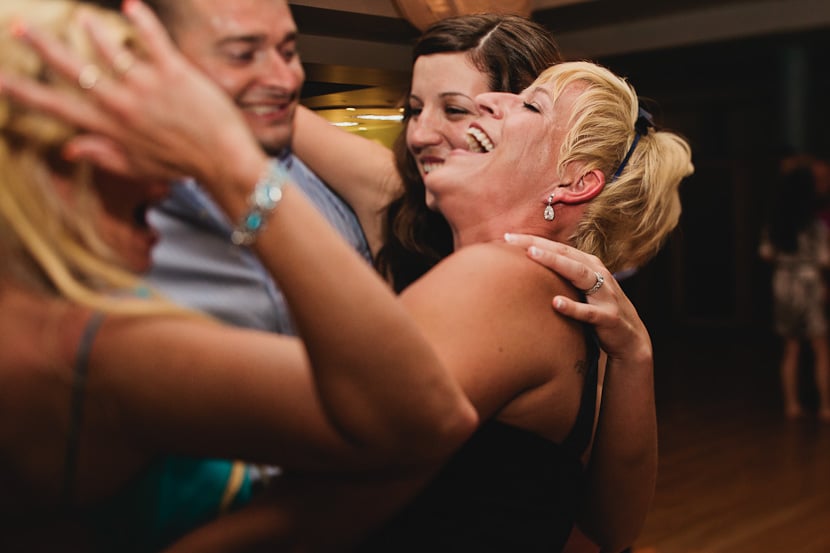 DJ:  RSM Productions
Caterer:  CFB Esquimalt Mess
Florist:  Thrifty Foods floral department, Colwood
Cake: Thrifty Foods, Colwood
Officiant:  RCMP Chaplain Ben Yablonski
Venues: Hatley Castle and Chief & Petty Officer's Mess